Throughout this last month, I have been prepping and studying for school. It's been a little hectic with it being my last semester, but i'm so close and very excited to be done. Wooh!
After the holidays, working a lot, & studying I feel so tired and really need a pick me up so I have been using different products that give me a helping hand.
* I'm not getting paid to do this, I'm giving you my honest opinion about these products that I found and believe that they genuinely help me.
Liquid I.V.
I really enjoy this product. It's a hydration multiplier that doesn't have any caffeine, but does give you a natural boost of energy from all of the vitamins it contains.
When I don't have enough time or can't even remember to drink water, which seems impossible but it's true. I throw one of these bad boys into a 16oz glass of water and stir. It taste like lemonade and it helps make you feel more hydrated! I only use one a day thought, it is expensive, but it has done its job. Amazon Liquid I.V. You can find smaller packs at health stores or places like Walgreens.
Mushroom Coffee
I know what it sounds like, mushrooms in coffee? Gross…..not really. It's really delicious and depending on how you take your coffee it can be really good! It's extremely earthy and has more of a savory taste.
There are a lot of benefits that come with drinking mushroom coffee! Great antioxidants that can give a great boost to start my day. I like drinking mine to give me a break from the basic regular coffee I drink all day, every day. I add a little cayenne pepper, cinnamon, salt and milk to mine. Delicious coffee. I get mine form Thrive Market.
Cleansing Brightening Gel
Lots of studying calls for late nights & plus I work some late nights too. I need something that makes me look like I'm not sleep deprived. I usually have really good skin with all the water I drink, but sometimes, it's not enough.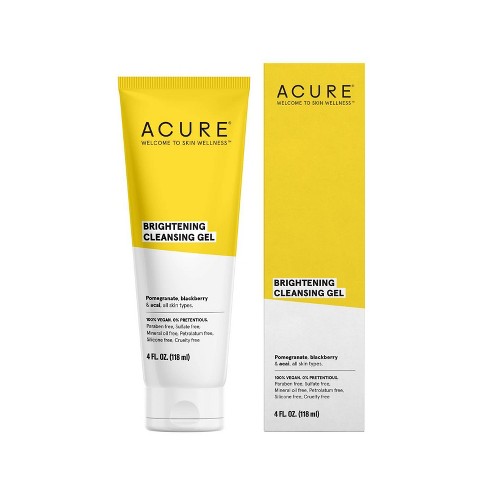 I have been using both the Gel and the Scrub from this company for almost two months. I can really see a change and it's given me really nice skin. It smells AMAZING, btw.
"Acure uses the purest, most natural, organic, plant-based, fair trade ingredients (free of parabens, sulfates, phthalates, synthetic fragrances, petrochemicals, and animal by-products). They are a cruelty–free brand, and all of their products are vegetarian (most of their products are vegan, so def check ingredients)." Acure Gel
Once I get in with a good pace with school I will write more blogs. Thanks for understanding guys!
Thank you guys for tuning in and we are working hard to get you more recipes. Don't forget to check out our Facebook page, Follow us, or leave a comment!
Uncategorized amazon facewash mushroom coffee product review products thrive market vegan vegetarian